Otherwise entitled, how I spent my Christmas vacation.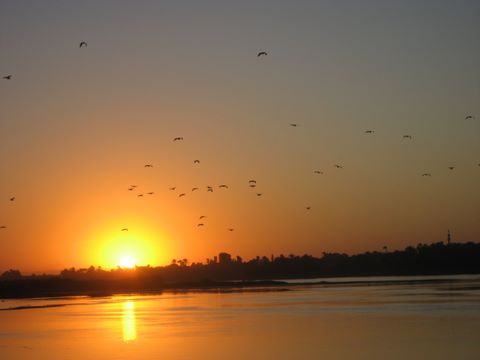 Sunset on the Nile – photo courtesy Sara Lawrence
Last year, my mother, brother and niece came to visit just after the holidays. We went to Luxor, and saw the sights of Cairo – all chronicled here (in TOO much detail, I am quite sure). This year however, to my great disappointment, Steve and Kenzie did not come. On the happy side, my mother did make it for a 2 week visit.
We planned a grand adventure for the holidays for the three of us. Unlike last year, we traveled for the majority of the time that mom was here. It was loads of fun, but also quite exhausting. *Note to self – vacation time CAN be spent doing NOTHING*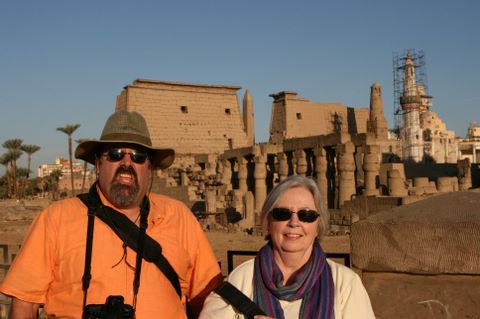 This year's adventure took us back to Luxor, floated us along the Nile to Aswan and finally to Abu Simbel for Christmas Eve and Christmas Day. We visited temples and sites along the Nile, took loads of pictures, taught mom to crochet and watched the rhythm of river life, as it has been forever.