BRRRRRRRRRRR.
Our Eid holiday in Paris (8 days in early December) was lovely and COLD. Gozi and I have not experienced anything verging on *real* winter since moving to Cairo. Paris in December was quite a shock to our systems!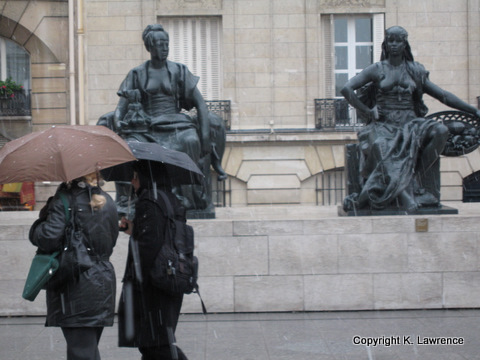 Yes – although the photo is TERRIBLE, that is SNOW. We walked the Rive Gauche to Musee d'Orsay in the SNOW!
Our decision to go to Paris was fraught with uncertainty, as it was MUCH more expensive than we were hoping for, but gozi had never been. He wanted to go for 2 main reasons: (1) go get map on me, (2) for the food. I was in total agreement on (2) AND I could get good wine. Sounds good enough for me – so I bought my baby Paris!
We had probably 100 things we wanted to do/see. We did perhaps 10. That is actually a reasonable ratio for Paris, especially in the winter, and when both travelers are spent from work. We took the Car Rouge around on the first day, to get an overview of the city, and where the major monuments were.
As you can see from some of the pictures, we got to the "BIGGIES".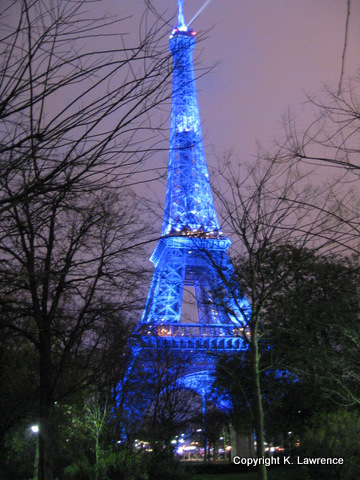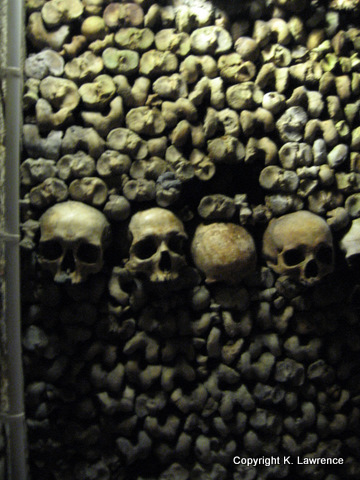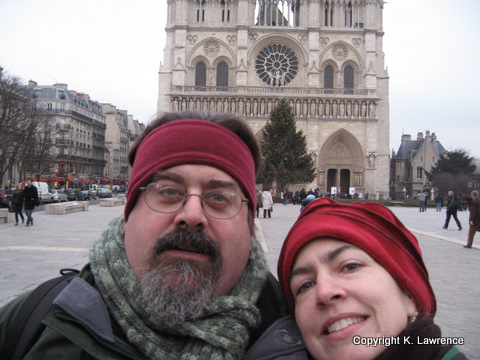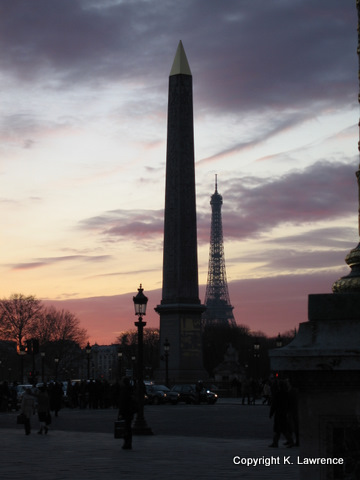 We also ate and drank like royalty! Best meal of the week: Aux Vin des Pyrenees near the Bastille – a HUGE slab of foie gras to DIE for, gorgeous wine (from the Pyrenees, of course), boeuf bourguignon for me and a softball-sized rump steak for gozi. All followed up by lovely cognac and armagnac.
Worst event of the week: breaking my baby toe the morning we were leaving Cairo!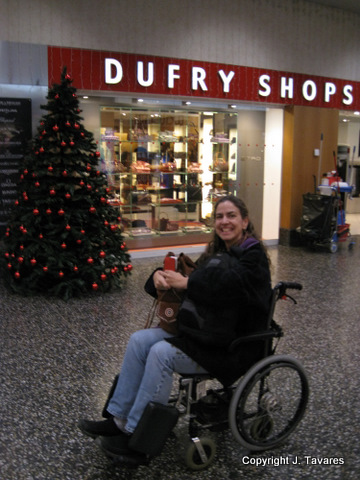 OUCH!! Ice, tape and pain killers made all the beautiful walks in Paris well worth the inconvenience.
Best find of the week: La Gueuze – Belgian beer specialty and great food, two blocks from our hotel.
More photos forthcoming – when we return from our Asia trip (boy is life HARD!).